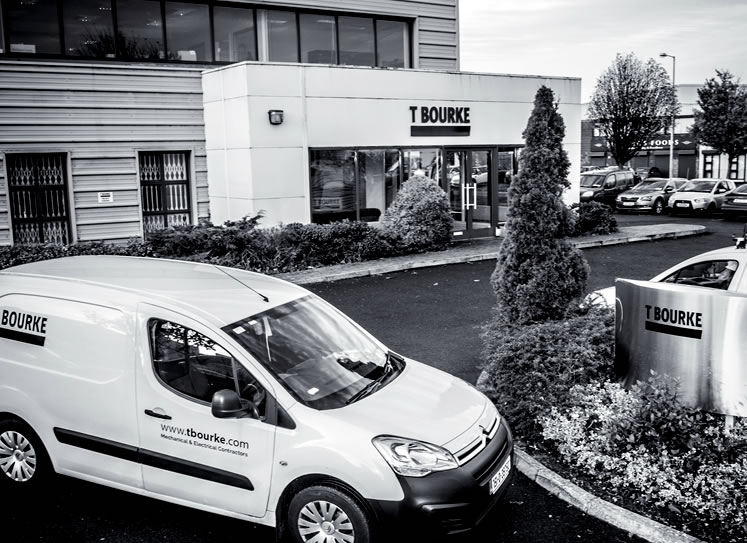 T. Bourke & Co. Limited group of companies was formed in 1968 to undertake Mechanical Engineering Services within the Irish and European Construction Industries.
In 2006 the Company decided to set up an Electrical section and purchased a Limerick based Electrical Contracting Company called D.C. Engineering Ltd which is now run from our Limerick Group Offices. The Company's Electrical division is now called T. Bourke Engineering Ltd.
Since the Company was formed it has developed into a leading contractor in its field. Over this period the Company has built up an enviable reputation for quality services and has successfully undertaken many major projects in the areas of Mechanical Services, Air Conditioning, Electrical Services and Process Engineering for Commercial, Industrial, Pharmaceutical and Medical Clients. The majority of these projects being designed by the leading Consulting Engineering Practices.
The Company's reputation is such that we are regularly requested to submit tenders on a selected basis for Government, Commercial and Private Developments, and we expect to be short listed for most major projects in Ireland. This reputation is underlined by our excellent record of defect free maintenance periods on services provided.
The Company's success is based on the extensive experience of our quality, technical and project management staff. We ensure a continuation of the high standards of service offered to Clients by a process of constant training and improvement of our staff and the Company's Quality System.
The control of our suppliers and sub-contractors is a high priority and they are all made aware of and instructed to comply with our stringent quality requirements.
To enhance the effectiveness of our quality systems and to ensure the constant improvements of our service to Clients, in 1990 the Company commenced a project to gain certification to an internationally recognised quality standard.
The Company is now certified to ISO 9001, ISO 14001 and OHSAS 18001 which provides Clients with an independent assessment of our capability and acts as an internal measure of our efficiency and effectiveness.
Our History
T Bourke has been trading since 1968. Our history details some of the milestone dates over the time period.
1968 - T Bourke established.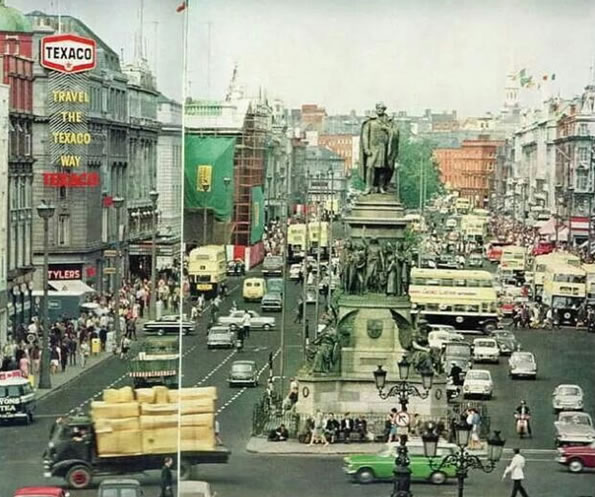 T BOURKE was established by Ted Bourke in 1968. The company set up offices in Dublin on Rathmines Road Lower. Ted had worked for HA O'Neills where he had gained extensive experience in the mechanical and electrical industry. However, his entrepreneurial spirit called and so T Bourke & Co. was formed. The company's primary focus was mechanical contracting and one of the first large project secured was the Royal Dublin Hotel on O'Connell St. Dublin 1. This was no small undertaking for a newly established company, however the strong links with the development and design team meant confidence in a quality build was not in question. Turbulent times of recession loomed and strikes were abundant, that said the project was completed and T Bourkes firmly established as a player in the market.
1979 - Tralee General Hospital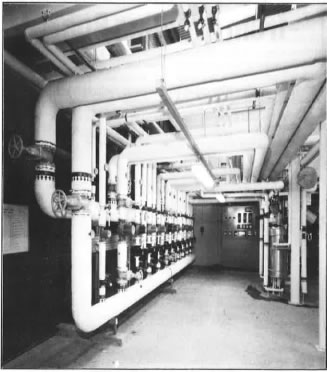 The company was now eleven years and continued to compete and win high profile projects. One such project is that of Tralee General Hospital. Tralee was served by St. Catherine's Hospital which was located in Rathass on the grounds of what is now the Áras an Chontae Buildings or the HQ of Kerry County Council. Tralee General Hospital was a new build on a green field site. The project was a sizeable challenge with full mechanical services including associated medical gases. Today, the hospital is known as Kerry General Hospital.
1981 - New Premises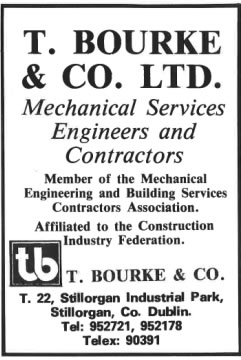 After several moves around offices in the Rathmines area including Ontario Terrace and Ardee Road. T Bourke & Co. acquired new premises in what was then the suburbs of County Dublin. The new property with two floors of office space and dedicated workshop provided modern office space and allowed for future expansion. The company still trades today from Stillorgan Industrial Park.
1986 - Ted Bourke & BTU Golf Team win
The Irish BTU (British Thermal Unit) Golf team was an industry led society golf team that competed and won at the Belfry in Birmingham. It was the first time an invitation had been issued to the Irish BTU society and the travelling team didn't disappoint by winning the competition by an eighteen point margin. Ted Bourke was a member of the ten man strong team.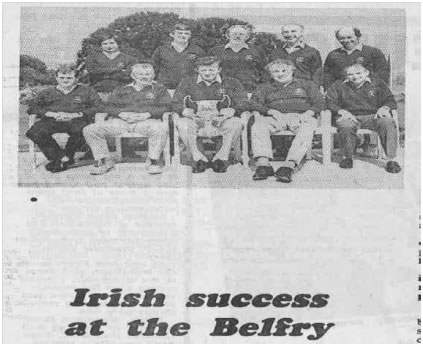 1986 Ted Bourke attends the Génie Climatique International
1986 Ted Bourke (Front row, 4th from left) attends the Génie Climatique International (the European Association of Heating, Ventilation and Plumbing Contractors) Annual Convention held in Dublin.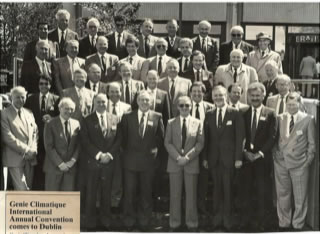 1986 Ted Bourke at the Banquet of the General Assembly of Génie Climatique International
1986 Ted Bourke at the Banquet of the General Assembly of Génie Climatique International (the European Association of Heating, Ventilation and Plumbing Contractors), in the Shelbourne Hotel, Dublin in May 1986. Pictured from left are four Irish Presidents along with the President of GCI, Eoin Kenny, President of CIBSE UK, Ted Bourke, President of MEBSCA, Chris Jones in his role as President of CIF, Poul Steffensen, President of GCI Denmark and Paddy Clonan, President of CIBSE Ireland.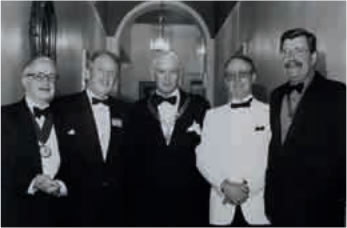 1987 - Ted Bourke appointed to MEBSCA
The Mechanical Engineering & Building Services Contractors Association represents mechanical contractors who undertake heating, ventilation and air-conditioning (HVAC) works including design, installation, inspection, testing and maintenance. In 1987, after a number of years on committee Ted Bourke is appointed President of MEBSCA.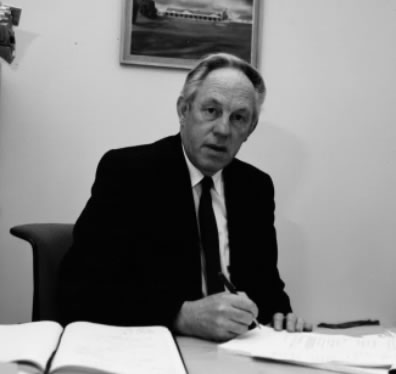 1989 - Tallaght town centre
In a change to social and urban sprawl of Dublin city. New suburban shopping centres started to appear on the outskirts of Ireland's cities. The square in Tallaght was one such centre. The shopping centre opened on 23 October 1990 to a crowd of 45,000 by An Taoiseach at the time, Charles Haughey. T Bourke & Co. was the principal mechanical contractor on the scheme. It was the first of four large shopping complexes built in the towns surrounding Dublin from the late 1980s onwards and was for a while the largest shopping centre in Ireland.
1991 - Quality Management Systems
As the construction industry changed and the need for continuous improvement grew, so did T Bourke & Co. In 1991, T Bourke & Co. was one of the first mechanical companies to secure ISO 9002 QMS accreditation. Ted Bourke was presented with the certificate by Minister of Finance, Bertie Ahern.
1993 - Croke Park Stadium
T Bourke began works on one of Ireland's largest arenas, Croke Park stadium. This started what ended up been nearly a decade of ongoing works at the stadium. This was due to the staggered and staged scheduling of works. The overall capacity of the stadium when finished was 82,300. This made Croke Park the 2nd biggest in the EU after the Nou Camp, Barcelona. The new Wembley stadium has now taken over second place with Croke Park in third.
2002 - T Bourke open regional office in Limerick.
Due to ongoing company expansion and ongoing projects in the south. T Bourke open a regional office in Limerick. This office allowed the company have a local presence while still maintaining the support of services and administration in Dublin.
2003 - Department of Agricultural Laboratories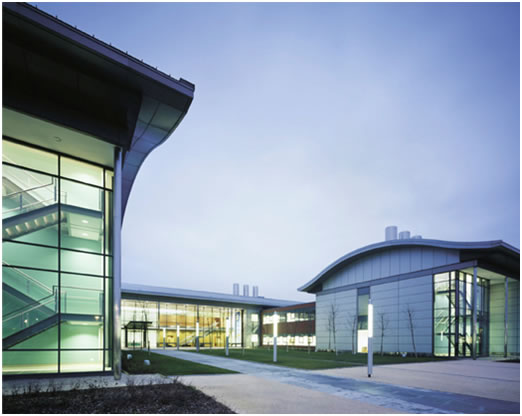 T Bourke secure the mechanical installation on the Department of Agricultural Laboratories. Located at Backweston in Celbridge. This project was one of the largest of its time. The mechanical value was over €20 million for a 24 month period. It was a complicated project due to scale and complexity of services required.
2006 - T Bourke acquire DC Engineering
DC Engineering was a Limerick based electrical contractor. As part of a natural progression into the electrical services delivery, the opportunity presented itself to acquire DC Engineering. As T Bourke had already established a local presence, the addition of an electrical services offering made sense. T Bourke moved to a new premises on the Dock road with warehouse facilities which allowed off site fabrication and four floors of office space allowing plenty of space for staff and future expansion. T Bourke continue to trade from the Limerick office and offer both mechanical and electrical services.
2007 - Niall Bourke appointed managing director
Niall is appointed MD following Ted's decision to retire. Since joining the company in 1992, Niall has directly been responsible for some of the largest projects in the company. His appointment secures the future growth of the company and keeps the Bourke values at the helm of the organisation.
2015 - Niall Bourke appointed MEBSCA President
As part of progression through committee, Niall Bourke takes up the role as president representing mechanical and electrical engineers. Niall chairs committee meetings and represents MEBSCA at CIF meetings.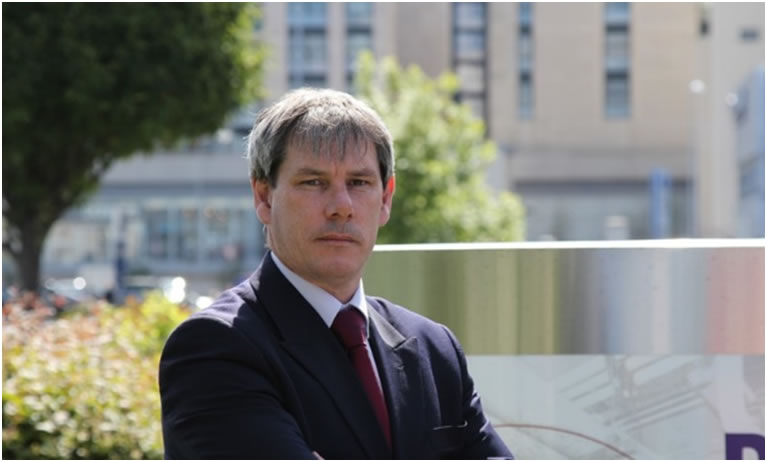 2017 - T Bourke acquire Hospital Technical Systems
T Bourke acquires HTS as part of their services expansion offering within the mechanical services sector. HTS is a leader in the supply, installation, and maintenance of medical and process gases for Irelands Hospitals, Pharma, Food and Process industries. Established in 1990, the company has a reputation for high-quality installations with a nationwide support and maintenance division. The acquisition strengthens T Bourkes market position while diversifying its service offering.